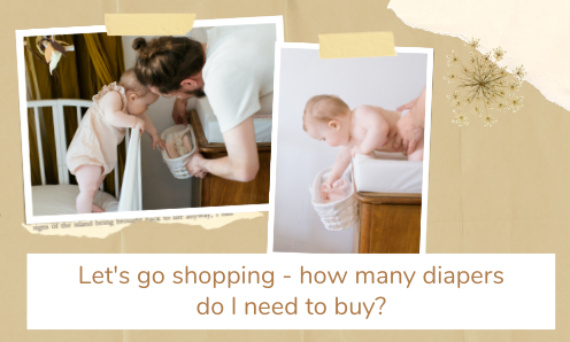 The decision to start cloth diapering has already been made. You know the systems and inserts you want to try. The perfect diaper size has been selected. Now is the time for the most pleasant part - SHOPPING :)

But wait- how many diapers do I need to buy?

We are already flying with an answer - depending on the age of the child, diet, frequency of washing, but also other individual conditions, the amount of diapers will vary. Below we present you the general answer to how much absorbent parts and outer parts of diapers to be able to diaper for two days and then do the laundry. These quantities are average and need to be adapted to our needs, but this is a base.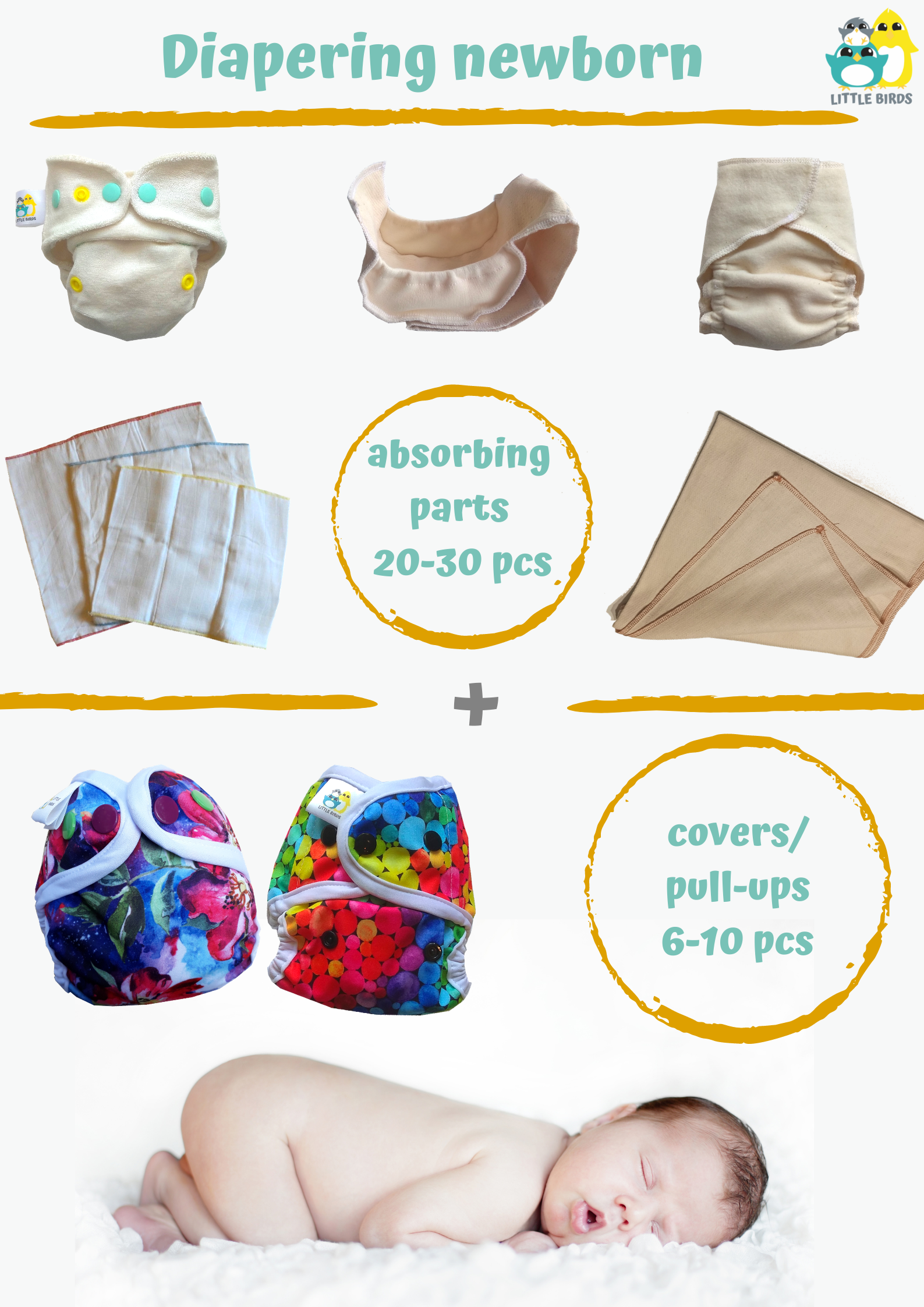 Most parents are afraid to use cloth diapers with a newborn. Unnecessarily!
To begin your adventure you need 20-30 pieces of absorbent parts – it can be terry, prefolds, inserts or fitted diapers. Of course, you can freely mix systems according to your needs and preferences. For this you need 6-10 pieces of outer layer, f.e. covers. It is also worth having a newborn AIO in stash – very simple to use and useful for exits.
Remember that newborns do not need very high absorbency, but they require frequent diaper change.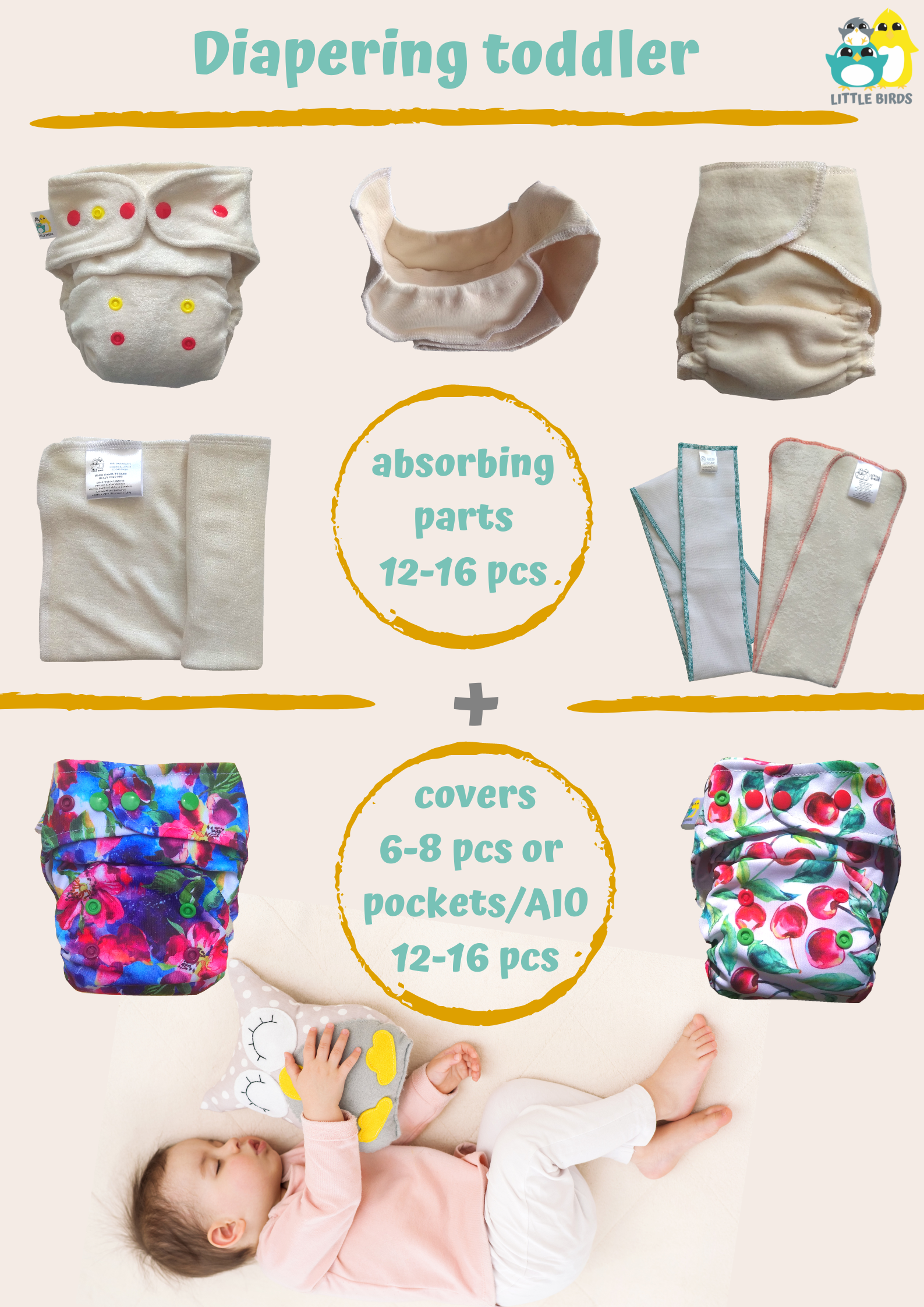 The general rule in diapering older children is to have minimal 12-16 pieces of absorbent part (inserts, prefolds, fitted diapers, terry, etc.) and about 6-8 outer parts (covers, pockets). You can also use AIO diapers themselves and then you would need to have not less than 12-16 pieces.
It is best to have a mix of all systems.
Remember - the amount of diapers must always be adjusted to the baby's need.
Good luck and nice shoping!