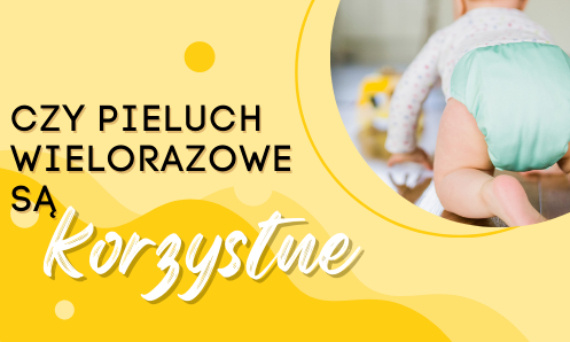 Większość osób decydujących się na używanie pieluszek wielorazowych robi to ze względu na zdrowie - tu nie ma co ukrywać, produkty wielorazowe są najlepsze i nie znaleźliśmy żadnych zalet jednorazowych produktów w tym aspekcie. Ale czy na pewno wielorazówki są lepsze uwględniając inne kryteria?
Przyjrzyjmy się dokładniej każdemy po kolei.

1. ZDROWIE - jak już wspomnieliśmy wielorazówki w tej konkurencji bija na głowę produkty jednorazowe, ale jeśli znacie jakieś zalety produktów jednokrotnego użycia to dajcie nam znać, bardzo chętnie je poznamy i dodamy do grafiki.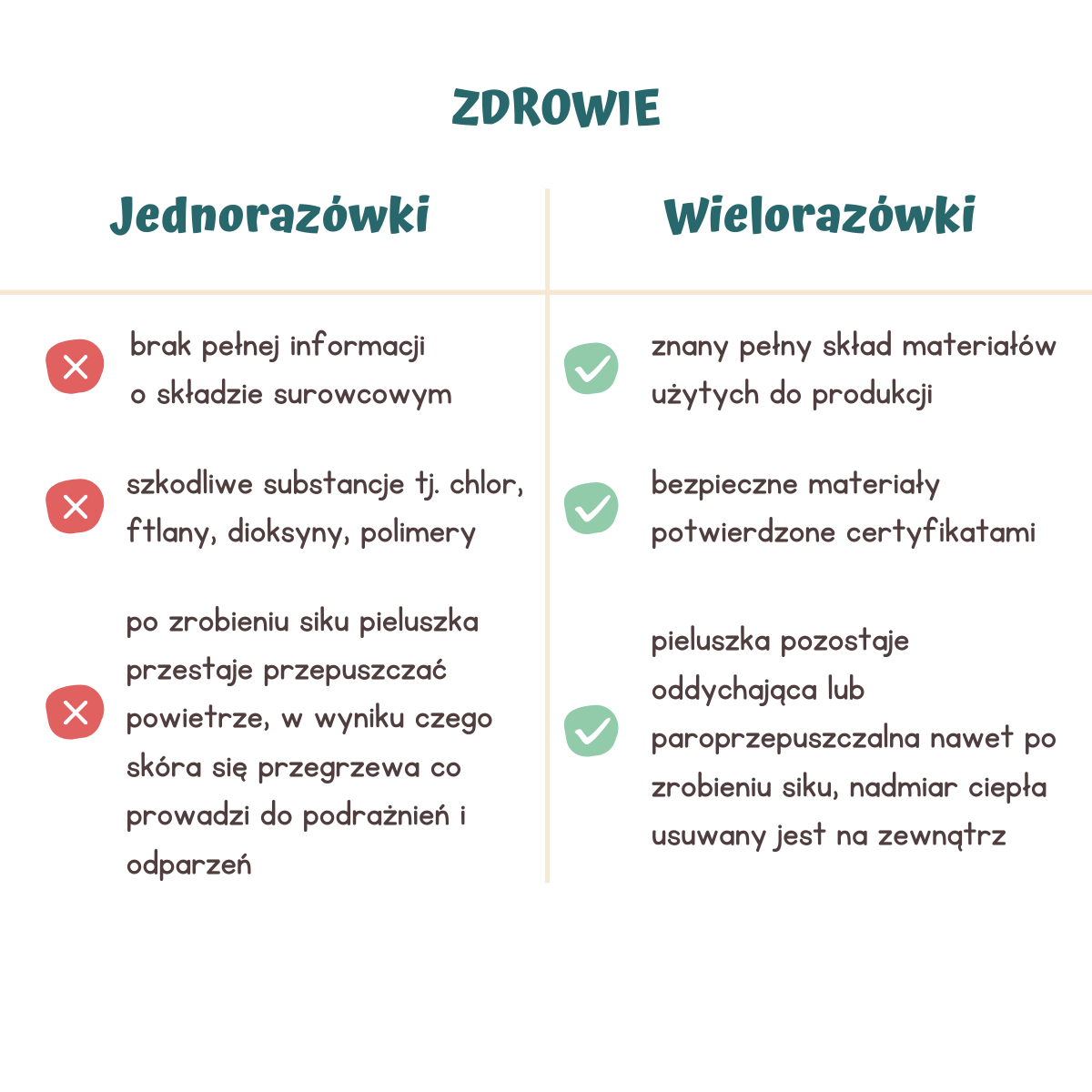 2. EKOLOGIA - w tym temacie zazwyczaj słyszymy, że używając pieluszek wielorazowych dbamy o planetę. Ale czy na pewno? Czy produkty wielorazowe nie mają żadnych minusów. Spójrzcie na dwa zestawienia poniżej. Coś byście jeszcze dodali?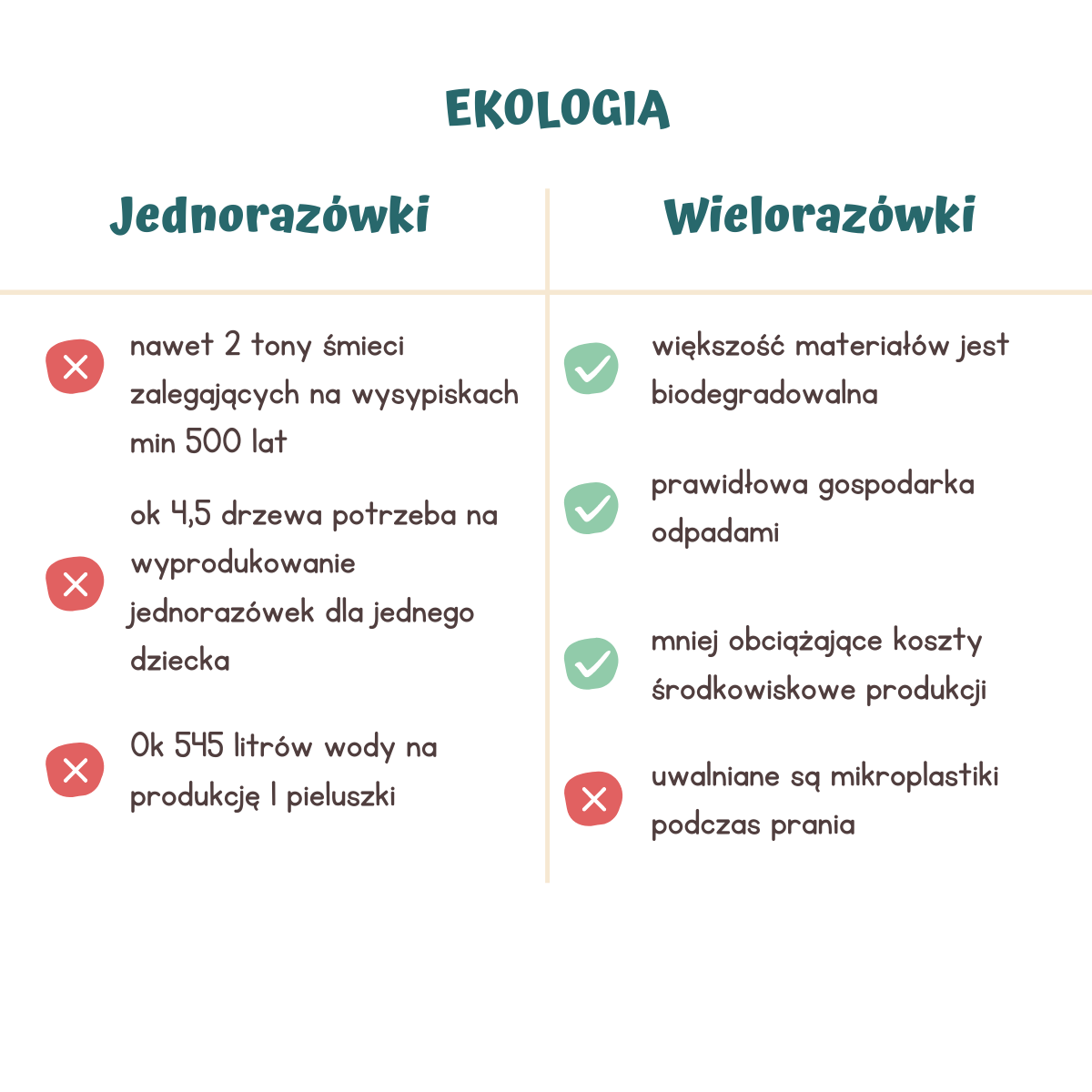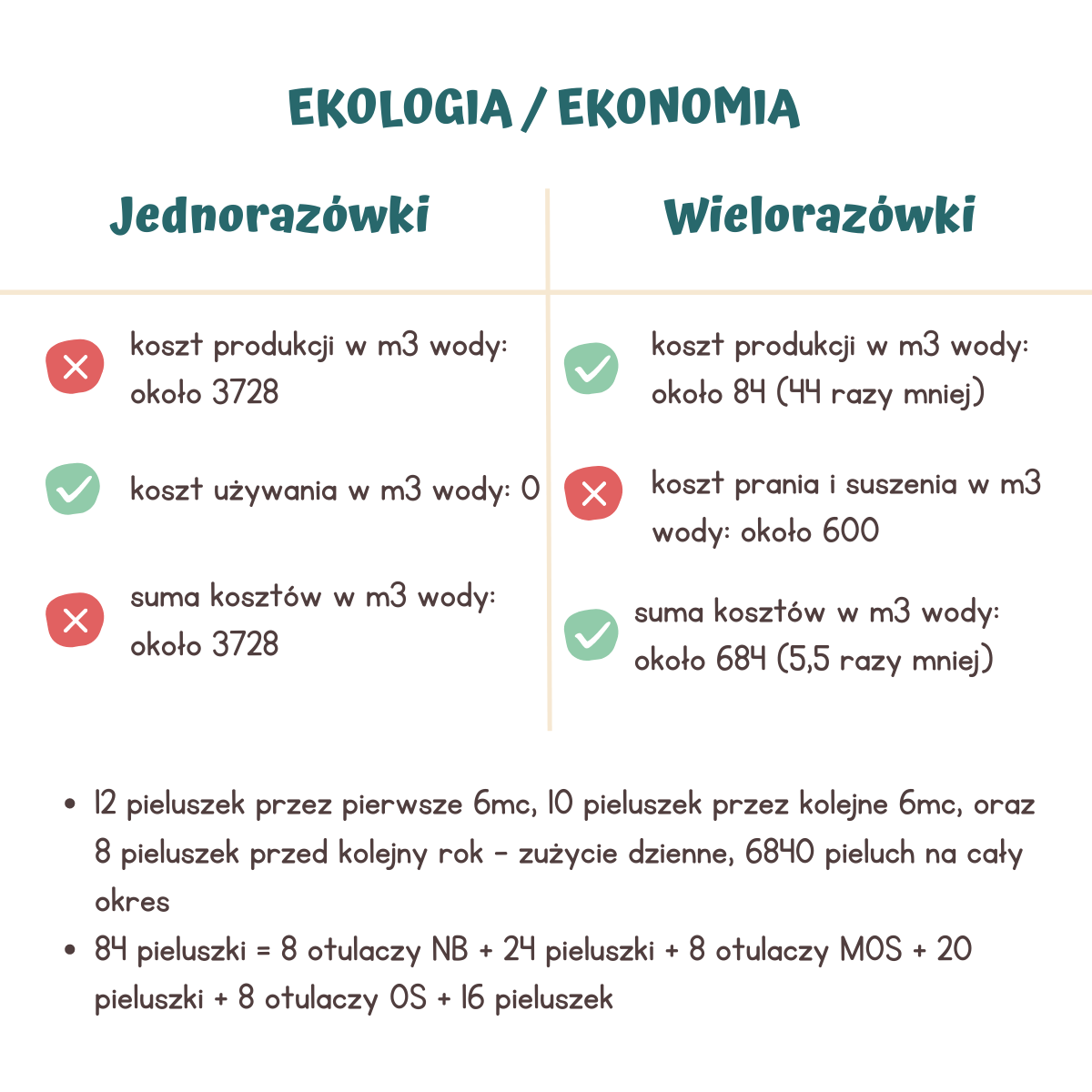 3. OSZCZĘDNOŚĆ - w dobie rosnących cen produktów wielorazowych i spadających cen produktów jednorazowych to czy pieluszki wielorazowe "wyjdą" dla nas taniej nie jest już takie oczywiste. Wszystko zależy od tego do czego porównamy koszt zakupu wyprawki, co się w niej znajdzie czy dla ilu dzieci te pieluszki będą służyć (czy planujemy rodzeństwo lub odsprzedanie). Na grafikach poniżej zestawiliśmy dwa skrajne przypadki - najtańszy oraz najdroższy, wszystkie warianty pomiędzy mogą wyjść już bardzo różnie, zależy co z czym porównamy.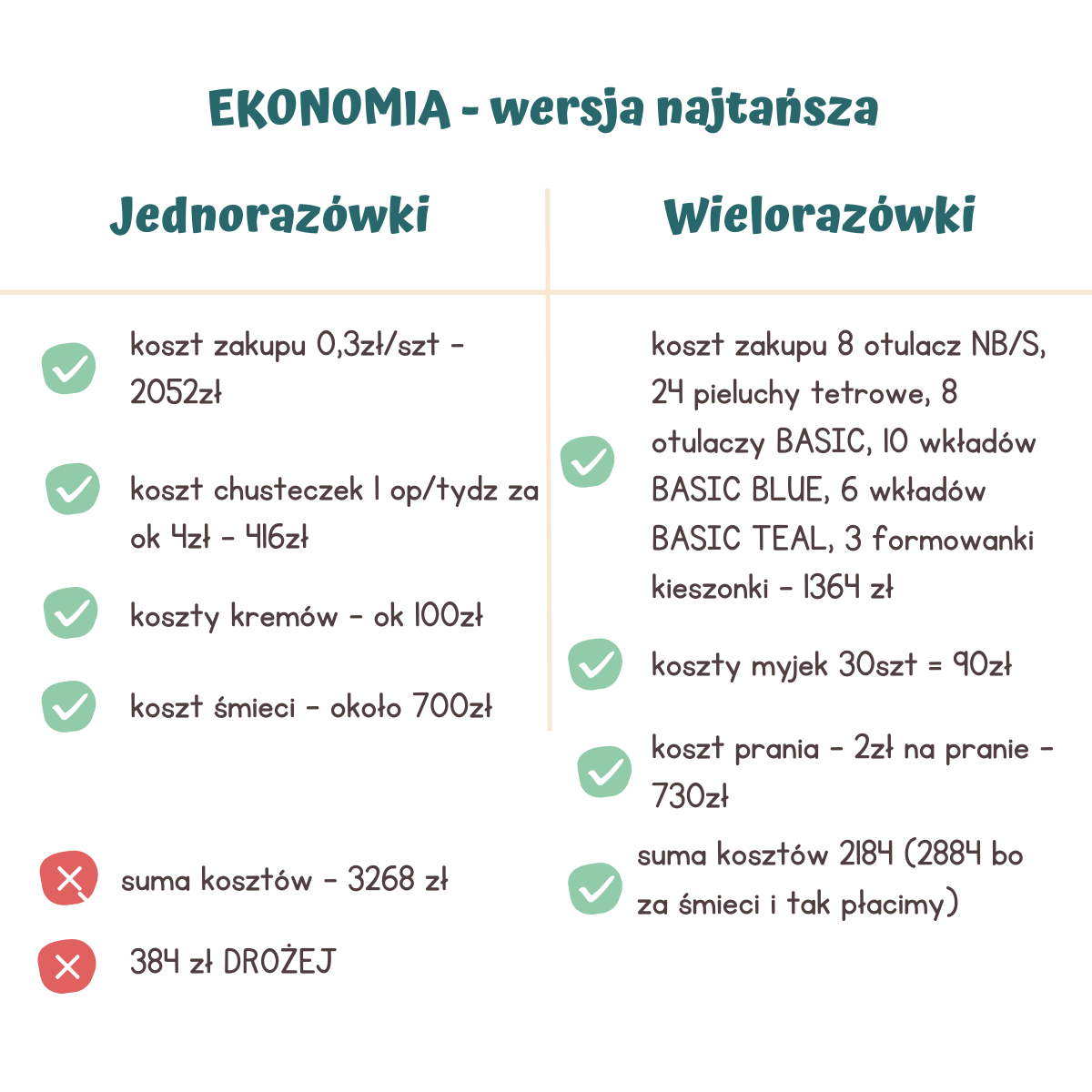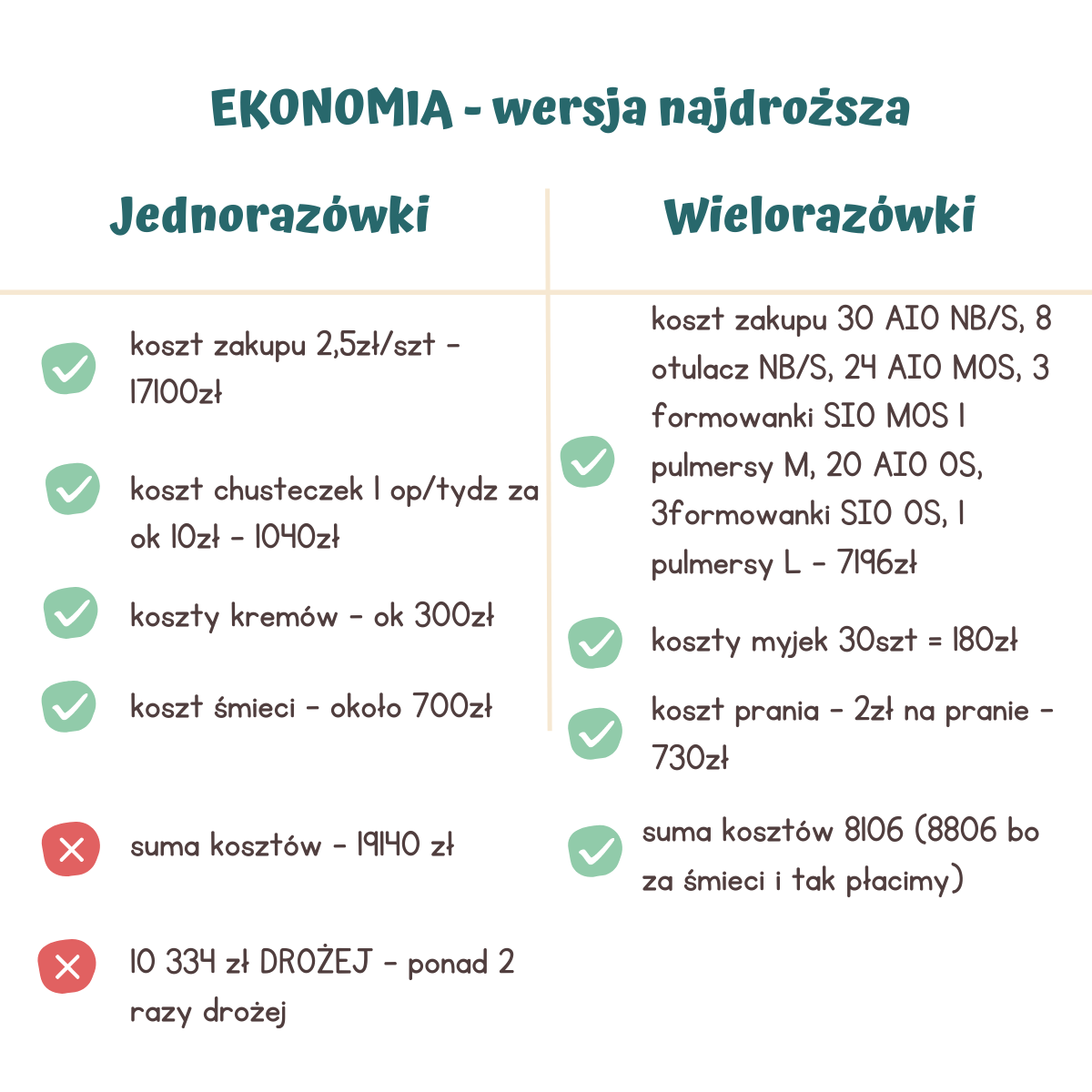 Tak więc to czy wielo będzie korzystne czy nie zależy od Ciebie i od tego, co jest dla Ciebie istotne.