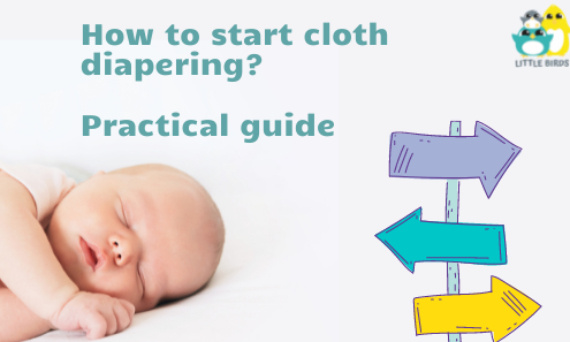 You've just learned about the cloth diapers as an alternative to disposable diapers and would like to try it, but don't know how to start?

First of all, its wonderfull, keep it on!
Secondly, before You choose Your system, read about all advantages and disadvantages of all systems.
It won't hurt if You look at the kinds of absorbing inserts.
Now it's the right time to choose the perfect size: for small baby look at this chart and for older have a look here.
So, You know what system You want to use. Great! That is a half of the success! What You still don't know is show many diapers and inserts You gonna need. There are two ways to solve that. You can choose the ready sets or prepare Your own set according to our guide.
It is almost everything! Please read the information about washing and taking care of the diapers to be sure they serve You long.


Good luck! Now you can use cloth diapers :)


And if You have questions, please write to us by email or feel free to contact us via our social media: Facebook or Instagram. At your disposal is also a certified cloth advisior PielOla - just to tweet to her cheerfully and also help you choose the right diapers from our offer.